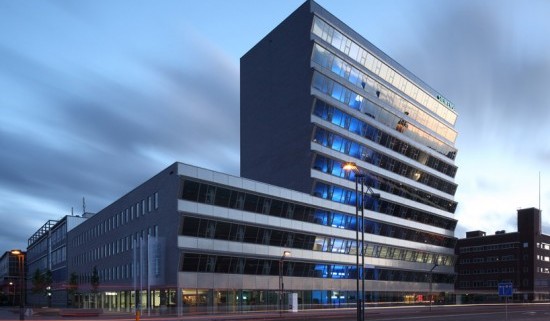 On 20 August a lunch was offered, as a farewell tribute, for Fernando Gómez Avilés-Casco, who has been the Commercial and Economic Counselor of Spain in Belgium and Luxembourg until now and whose mandate expired this month.
Since September 2010, at the same time a new destination was incorporated in Brussels, he was integrated in the Board of Directors of our Chamber as Honorary Vice-President by responding to the condition of being institutional ex-officio member, as stated in the Statutes.
The professional experience and the Chamber's vocation of Fernando Gómez Avilés-Casco implied an impulse for the Chamber during these last 4 years in which we entered a new phase which we can, at the very least, assess positively.
The summer period prevented the physical presence of all of the members of the Board of Directors. The President, accompanied by board members Nathalie Charpentier and David Luengo and the Secretary-General María Catalán, expressed full recognition of the Board and offered best wishes to the honoree.
At the same time this event served for the informal presentation of the new Commercial and Economic Counselor, David Martínez, who will integrate in the Board of Directors of the Chamber as Honorary Vice-President. We will keep our partners informed about this important change, as soon as we officially welcomed David Martínez.