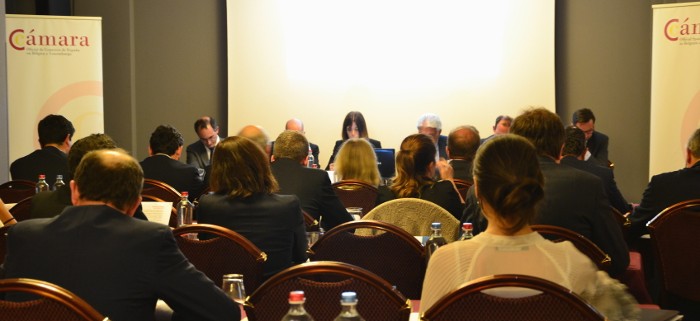 General Ordinary Assembly 2015
Last 24th of June the Official Spanish Chamber of Commerce in Belgium and Luxembourg celebrated the General Ordinary Assembly at the NH Grand Sablon in Brussels. The meeting was attended by many partners and by David Martínez Hornillos, the Economic and Commercial Counselor of the Embassy of Spain, and Felipe Formariz, Counselor of Tourism.
The President of the Chamber, Juan Rodríguez-Villa, welcomed the attendees and welcomed the large audience, a symptom of the good activity of the Chamber of Commerce the last years.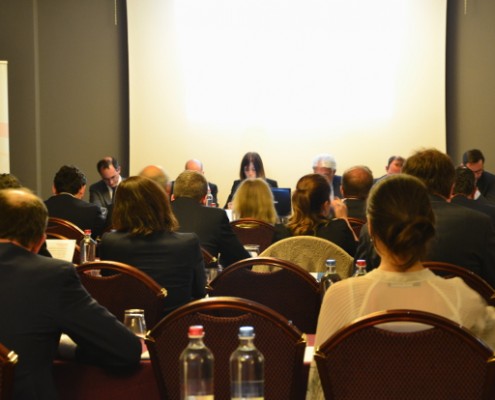 Subsequently, the Secretary General , María Catalán, presented the activities undertaken during the year 2014, highlighting the significant increase in the number of partners, the organization of events and increasing trade missions successfully completed. She also presented the activities under the employment project funded by the Ministry of Employment and Social Security and the results obtained from the beginning of its development in March 2014.
The Treasurer, Miguel Ángel Arrimadas, presented the balance sheet and income statement for the year 2014, noting the positive continuity of the financial status of the Chamber of Commerce since 2011.
Subsequently, the General Secretariat presented to the audience the applications received by the partners to join the Board of Directors of the Chamber.
After a presentation for the audience of each of the candidates, they proceeded with the vote. Finally, they were renovated and appointed for a period of three years: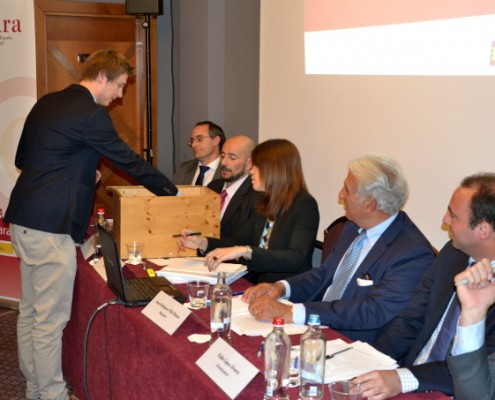 Óscar Abril Arranz (Everis)
Sergio de Miguel-Jessel
Bert Dehandschutter (Racine & Vergels)
José Luis Rodríguez (BBVA LuxInvest)
José Gracia (Meteora)
Ramón Lozano (Gas Natural)
María Recalde (CECA Bank)
Guillermo Sanz Murat (Santander)
Finally, the Chairman reported on the activity of FEDECOM (Federation of Chambers of Commerce of Spain in Europe-Africa-Asia-Oceania), highlighting the event organized in the Expo in Milan, where the Federation awarded the Company Prize Year to NH Hotel Group and the Prime Minister of Spain, Mariano Rajoy, presented in honor the President and CEO. Also the Vice President, Pablo López Álvarez, reported on upcoming events planning in the Chamber of Commerce.
After the General Assembly attendees could enjoy a cocktail in the halls of the Hotel NH Grand Sablon.
https://e-camara.com/web/wp-content/uploads/2015/06/gente_sitios_retocada.jpg
414
700
Cámara Oficial de Comercio de España en Bélgica y Luxemburgo
https://e-camara.com/web/wp-content/uploads/2022/05/Camara-logo-web-300x123.png
Cámara Oficial de Comercio de España en Bélgica y Luxemburgo
2015-06-25 15:13:30
2019-01-23 11:03:38
General Ordinary Assembly 2015