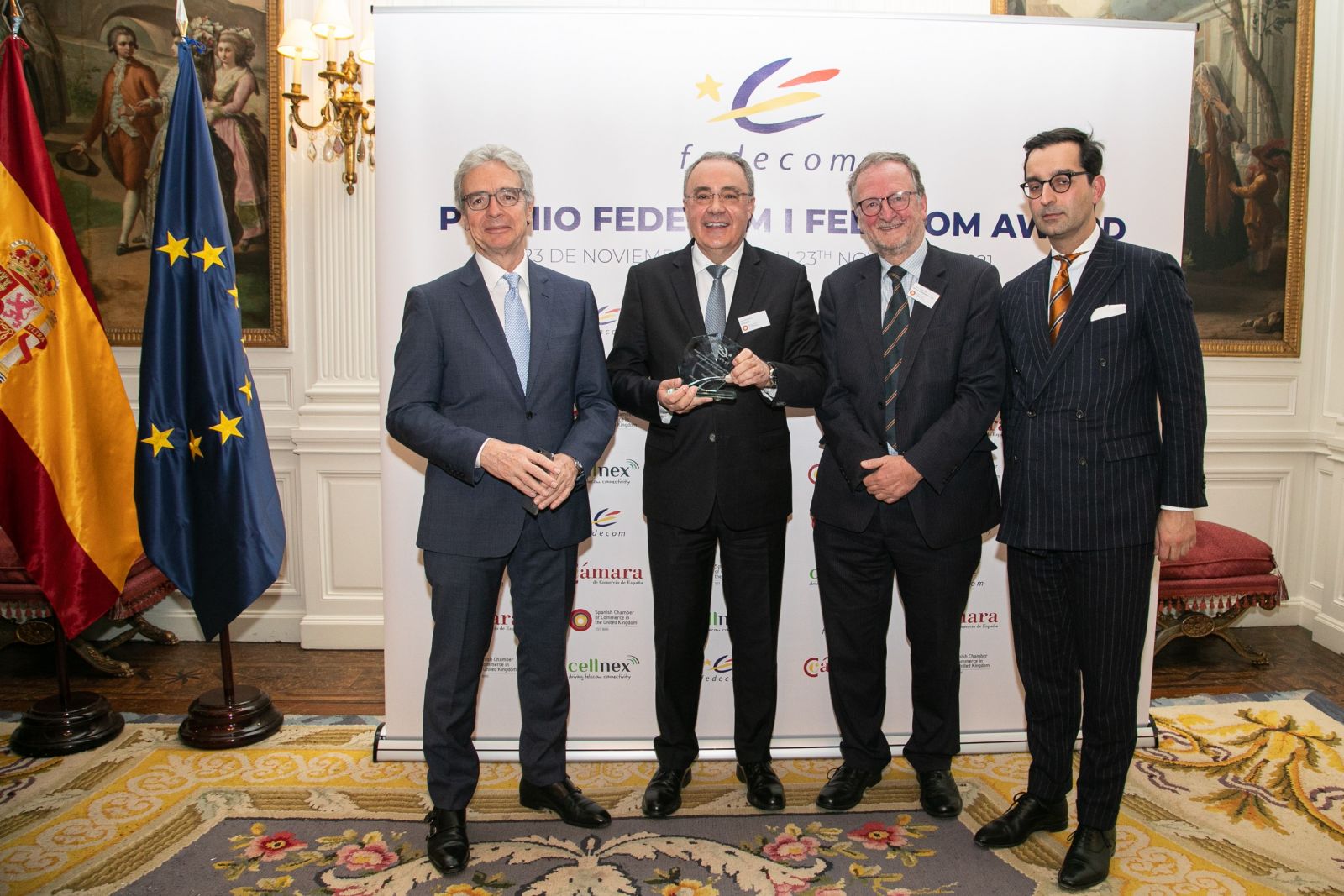 The Chamber participates in FEDECOM's Annual Award Ceremony for Cellnex in London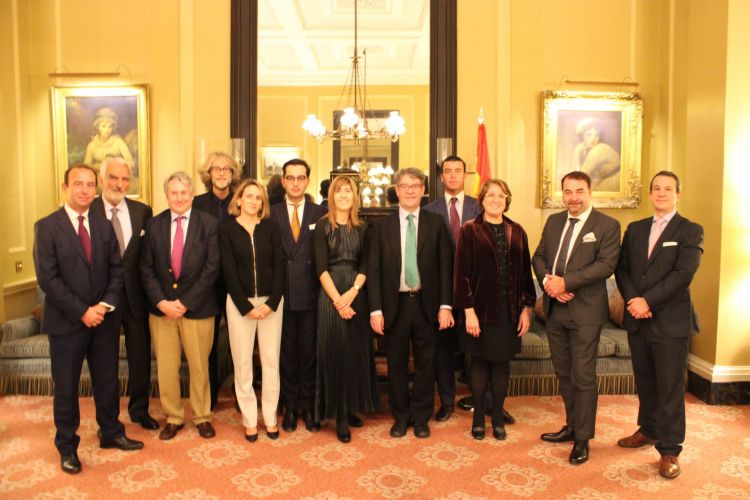 On the 23rd November, the Federation of Official Chambers of Commerce of Spain in Europe, Africa, Asia and Oceania (FEDECOM) presented in London its Annual Award Ceremony, granted this year to the company Cellenex Telecom.
With this recognition, FEDECOM, of which the oficial Chamber of Commerce of Spain in Belgium and Luxembourg is part, distinguishes every year a Spanish company that stands out for its commercial activity and international profile in one of the member countries of the Federation.
Dr Mike Short CBE, Chief Scientific Advisor of the UK Government's Department of International Trade, took part in this award ceremony for Cellnex.
Upon receiving the award, Cellnex's CEO Tobias Martinez stated the following: "We are very honored to receive the FEDECOM Award in recognition of Cellnex's growth since its IPO in 2015. Cellnex has grown substantially in the last years, from operating in Spain to being active in twelve countries in Europe. One of the keys to this growth has been the successful integration of acquisitions in different countries. In each country, we have always felt supported by the relevant Business Chambers, which have been key to helping us make important contact with the economic, business and cultural communities of each country and integrate into it."
"Digital transformation"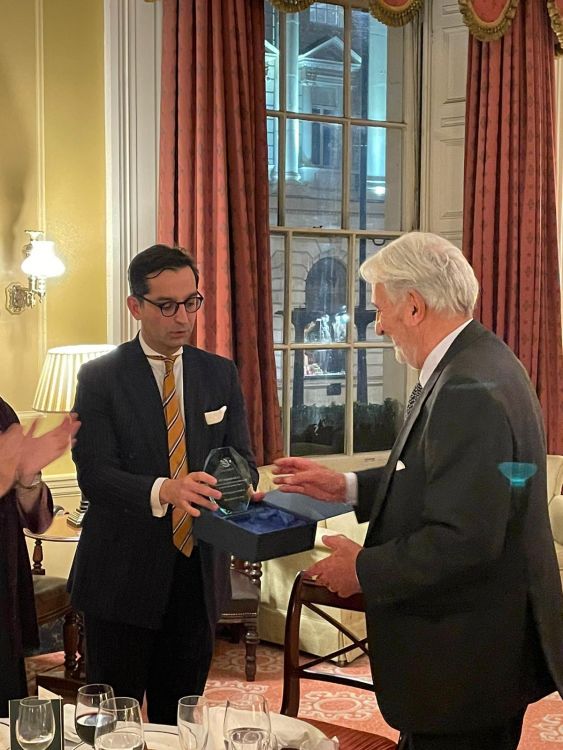 The president of FEDECOM and the Spanish Chamber of Commerce in the United Kingdom, Eduardo Barrachina, also welcomed the guests to the reception and mentioned that "thanks to a strategic and sustainable approach, Cellnex leads the digital transformation in Europe."
Barrachina also stressed that Cellnex is not just about telecommunications, G5, broadband and cellular sites, but has a very human side. "It is a company strongly committed to human rights, both in the Cellnex group and among its stakeholders. Only hard work, common sense, the right talent, ethical management, social values, cultural awareness and employee diversity can explain why a company like this reaches these staggering levels of market penetration in many European countries."
The president, Pablo López-Álvarez, past-president, Juan Rodríguez-Villa and the Secretary General, Marta González, were the representatives of the Official Spanish Chamber of Commerce in Belgium and Luxembourg in this event.
Celebration of the FEDECOM General Assembly
The following day, the FEDECOM's General Assembly took place. There, its president made a balance of the year, discussed about the statement of accounts of the organization and made an update on the digitization aid destined to the Chambers abroad.
During the course of this meeting, a tribute was also paid to Juan Rodríguez Villa, to honor his work as head of FEDECOM for more than 6 years.
https://e-camara.com/web/wp-content/uploads/2021/11/Imagen3.jpg
1067
1600
Cámara Oficial de Comercio de España en Bélgica y Luxemburgo
https://e-camara.com/web/wp-content/uploads/2020/04/Logo-Web1-300x115.png
Cámara Oficial de Comercio de España en Bélgica y Luxemburgo
2021-11-30 17:22:28
2023-02-08 12:51:36
The Chamber participates in FEDECOM's Annual Award Ceremony for Cellnex in London