Alejandro Guerrero, Of Counsel
Pilar Pérez-D'Ocon, Associate Attorney

Maria Francisca Couto, Associate Attorney

Gibson Dunn counts with more than 1,300 lawyers spread across 20 offices worldwide, and has been present in Brussels for over 15 years. What was the main objective of Gibson Dunn when it expanded its operations with an office in Brussels?
As many international law firms,
Gibson Dunn
was established 130 years ago in Los Angeles with an almost exclusive local (or State-wide) focus. With the passage of time, Gibson Dunn
opened European offices
in Paris (1967), London (1979) and Munich (2002), recognising the value that these global hubs had for cross-border corporate and legal matters, from M&A and capital markets to litigation and arbitration.For many years, Gibson Dunn had acknowledged the importance of
setting foot in Brussels
. The city had become a critical forum to defend the interests of clients affected by
EU
regulations and proceedings, in particular
in competition and antitrust matters
. While Gibson Dunn made some attempts to establish in Brussels in the 1980s and 1990s, it was not until 2003 that the project crystallised thanks to the work of the founding partner and partner in charge of the Brussels office:
Peter Alexiadis
.
As a recognised expert in EU telecommunications and antitrust law, he led the establishment, growth and expansion of Gibson Dunn in Brussels, from a three-person law firm (2004) to the 17 attorneys that are working in the Brussels office in 2020. Today, we assist international clients who need to leave their critical matters in the hands of a top-tier, business-oriented law firm specialised in U.S. and EU antitrust and regulation.
What is the main specialisation area of the firm in Brussels?
The Brussels office of Gibson Dunn has traditionally specialised in EU competition, antitrust and state aid, including in regulated markets like telecommunications and financial services, or highly specific ones such as the technology sector. We assist clients with their needs, which range from EU advocacy to investigations and regulatory advice. The matters that we handle range from abuse of dominance to cartels, regulatory matters, distribution and cooperative agreements, merger control, trade and State aid.
Since 2014, the Brussels office of Gibson Dunn has also specialized in the provision of data privacy, consumer protection and cybersecurity advice. We have paired with local counsel in key jurisdictions to provide top-quality advice and defences in local litigation. We have also assisted dozens of international companies in their GDPR compliance programs, including the preparation of the necessary protocols, documentation and internal structures for the new data privacy framework.
What are the differentiation aspects of Gibson Dunn compared to other Brussels firms specialised on the same legal field?
Gibson Dunn stands out for the
expertise and reputation
of its lawyers, their litigation and advocacy skills and the dedication of its teams. The firm handles seamlessly and successfully high-stakes and complex matters, not only in the field of
competition law
. Its commitment to persuasive advocacy is also reflected in thought leadership
in terms of articles
, teaching and contributions to international policy-making.
For example, since its foundation, partner Peter Alexiadis has represented clients in major matters related to EU competition law and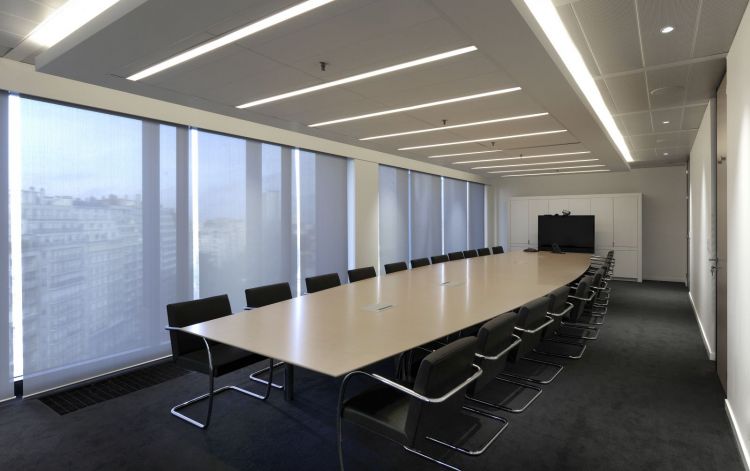 regulated markets, from M&A filings and investigations (the WorldCom/MCI saga) to antitrust investigations (the dismissal of the case against banks in the CDS Information Market case) and EU Court litigation (representing Si.Mobile and Netia). Mr. Alexiadis has also managed the transposition of EU telecommunications regulations into the legislation of numerous Member States, and is a trusted advisor to public institutions such as the European Commission, the OECD and various national regulatory and competition authorities.
The Brussels office of Gibson Dunn works very closely with London, whose office counts with QC such as Lord Charles Falconer and Penny Madden, as well as "The EU Law of Competition" co-editor Ali Nikpay. We also have very strong ties with the Paris office, which counts with top lawyers and thinkers like Nicolas Baverez, Bernard Grinspan, Jean-Phillipe Robé and Ahmed Baladi.
Going forward, what are the plans or challenges that your firm has in mind?
The evolution of the
Brussels
office mirrors that of the
firm globally
, which has been based on steady headcount,
service range
and financial growth. Historically, our challenges were to build the range and depth of our competition and data protection practices in Brussels, as well as to
build the scope
of our practice geographically.
The post-Covid-19 situation may create uncertainties for our clients and, consequently, for us. The legal and commercial challenges that existed before March 2020 will still be there, if only exacerbated due to the economic and social disruption created by the disease. In light of the extraordinary circumstances, the firm, including the Brussels office, is focused on staying closely by its clients, representing their interests despite their temptation to forego projects or to abandon initiatives. We look forward to creating value where shrinkage is the norm, in order to come out of the Covid-19 phase stronger.
Last May, Gibson Dunn was recognised as a top law firm in Corporate Law – what does it mean to you to be recognised with such award?
It is always an honour to be recognised by specialised reviews, who gather the views of the market and clients. Thus far,
2020 has been a great year for Gibson Dunn
in terms of accolades and recognitions.
Focusing on the firms' litigation and competition practice group, of which Brussels is a member, Gibson Dunn attorneys have some accolades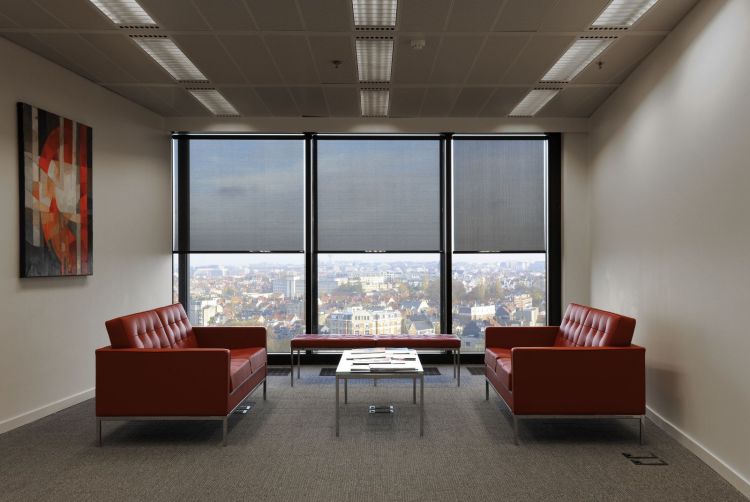 and recognitions thus far in 2020, like its price for 2020 Litigation Department of the Year named by The American Lawyer. Best Lawyers in Belgium 2020 recommends Brussels partners Peter Alexiadis, David Wood and Christian Riis-Madsen for Competition/Antitrust and EU law.
Our data privacy practice group has also been recognised by the market in Europe and globally. In this case, Gibson Dunn was named among the top seven firms "leading the charge on privacy and cybersecurity issues," in BTI Law Firms Best at Cybersecurity 2018.
Which other causes does Gibson Dunn defend?
Gibson Dunn also gives great value to its
pro bono
practice. In Europe, it represents a major international group supporting sustainable agriculture. In the U.S., our pro bono practice covers particularly notable representations, such as a role
in overturning the Californian same sex marriage prohibition
("Proposition 8") and, more recently, various measures of the Trump
administration against the free press
and
migrants
(such as the U.S. Supreme Court's annulment of the suspension and dismantlement of the DACA program).
Gibson Dunn has recently adhered as a sponsor Partner of the CoC – what are the Main benefits that you expect to obtain from such affiliation? What are your expectations of the Spanish Competition Committee?
Gibson Dunn expects the
Competition Committee
to be a useful and enriching forum for stakeholders, including companies, enforcers, service providers and practitioners to share their
views
and
ideas
on important matters of
competition law and policy
. We look forward to bringing our international perspective to the group while in return benefitting from the experience of Spanish business, regulators and practitioners, who have developed a
great reputation
over the years in the field of EU competition law.
Digitalization and globalization have been the latest trends that competition policy has sought to address and adapt to. In the midst of Covid-19, companies are striving to find new cooperative formulas to adapt to changing conditions, while preserving the beneficial market and social aspects that existed pre-Covid-19. The Competition Committee can be one important body among others were ideas can be shared, discussed and raised for consideration by other groups and stakeholders in the EU.