From left to right: Franck Louis, President of the FSP Group and Aitor Chacón, RECOA COLLECTION's CEO
You are the President of the FSP Group, which includes the companies AGIR RECOUVREMENT, PRÉ-VENANCE, RECOA COLLECTION. What is the main mission of each company and how do the services they offer complement each other? 
Currently, Financière Stéphane Paye (FSP) groups together 3 complementary entities that get involved throughout the existence of a debt.
On one hand, PRÉ-VENANCE is a specialist in receivables management. As such, it monitors all its issued invoices on a regular or ad hoc basis on behalf of clients. Moreover, it is accredited to provide training in the field of debt and default management.
On the other hand, the main objective of AGIR RECOUVREMENT  focuses on the subtle mix between a friendly negotiation and recourse to litigation, aspiring to preserve the commercial relations between the economic players. The company also relies on a large network of quality partners (lawyers, court bailiffs, notaries) and a export deparment to manage international cases in conjunction with local correspondents.
Numerous requests from French and Spanish customers led to the creation of RECOA COLLECTION in September 2019. RECOA COLLECTION duplicates the technical knowledge of AGIR RECOUVREMENT, while taking into account the cultural differences on a commercial level.
ghjfghj
In September 2019, you opened RECOA Collection in Spain, why did you decide to take this step and how do you offer your services internationally?
The creation of this Barcelona-based subsidiary, which has been officially operational since September 2019, is part of a European development strategy. We responded to requests from Spanish clients who wanted a local office, because the negotiation methods we use in France, also meet a need on this side of the Pyrenees.
The goal is to duplicate the French model with the same aspirations, since AGIR RECOUVREMENT is currently one of the leaders in its sector in France, we hope that the Spanish subsidiary will position itself in the same way within the Spanish market. Furthermore, our wide network of partners and agents both in Spain and abroad, allows us to move files forward faster and at lower cost.
ghjfghj
What differentiates RECOA COLLECTION from other companies specialising in B2B debt collection?
Our objective is to recreate the French collection culture in Spain, with the added know-how of AGIR RECOUVREMENT, as it strictly respects the regulations and its debt collection companies are strictly regulated.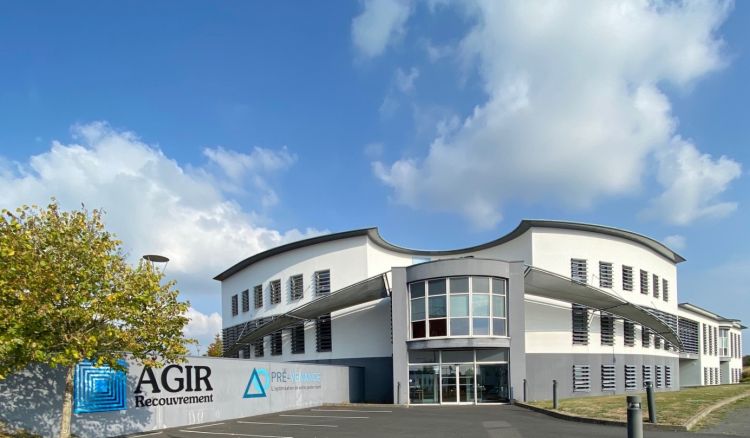 Additionally, much like the FSP Group, we don't solely focus on the recovery the debt on behalf of our clients, but also on keeping their commercial relationship in the longer term. We often act as an intermediary to resolve potential disputes.
We offer a complete debt recovery service (from friendly dunning to legal proceedings), both in Spain and abroad, thanks to the FSP Group network. It is not necessary to involve several companies in the international debt recovery process.
The strength and added value of our group lies in our specialisation in B2B business. Our job is to find negotiating strategies to recover the money; not only to save jobs for SMEs, but also for large enterprises. It is this specificity and this know-how that clients seeking our services in Spain are looking for today.
ghjfghj
B2B debt recovery can be a lengthy and costly process, what guarantees of success do you offer your clients?
We are transparent about our fees; our clients are kept informed and there are no hidden charges.
We also advise our clients on their files. For instance, we will not expose them to disproportionate costs if the debt is not recoverable. Working with us means working towards a 100% success fee. Likewise, if legal proceedings are necessary, the legal costs are charged at the actual cost.
hgjkghk
During the Covid-19 crisis, there has been a boom in corporate defaults globally. How do you help your clients recover bad debts?
Inter-company credit is undoubtedly the leading source of financing for companies. Apart from the friendly and legal recovery of unpaid debts, we also advise our clients on how to deal with the delays in payment and on how to handle the internal processes to ensure that these delays do not become unpaid. In addition, we have strengthened our teams and further improved our processes to meet our customers' demands.
vbnhmngmkfg
RECOA COLLECTION has recently joined the Chamber as a sponsoring member, what are the benefits you expect to gain from this membership?
We are members of various ICCs in Spain, in Barcelona and Madrid, France, Brussels and Milan. Being a member is a great relay tool for companies. The ICCs are also places for exchanges between members.