Gala Dinner 2016 | December 1
The Official Spanish Chamber of Commerce in Belgium and Luxembourg hold on the 1st December its Annual Gala Dinner in the NH Collection Hotel Grand Sablon in Brussels, which the participation of the mayor of Brussels, Yvan Mayeur, as a guest of honor. Furthermore, it brought together senior executives from both Spanish and international firms, as well as members of the Spanish diplomatic corps and European institutions.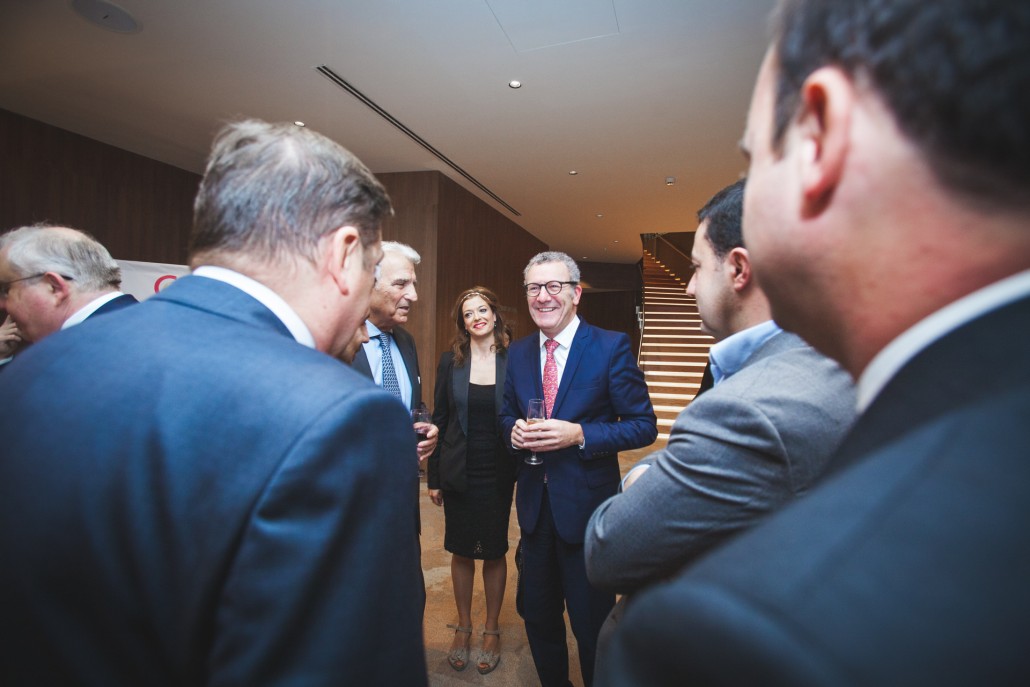 The dinner, sponsored by AECOM company, started with the welcoming words of the president of the Chamber, Juan Rodríguez-Villa Matons, who thanked all the guests for joining the dinner and went through the bonds of union between Brussels, Belgium and Spain throughout history in his speech. Also, he highlighted the "excellent collaboration" that the Chamber and the public organizations from the city currently maintain.
After him, the Mayor of Brussels, Yvan Mayeur, underlined the trade links between Spain and Belgium and emphasized "the excellent economic and institutional relation" hold by both countries. "2.000.000 Belgian citizens visit Spain every year", commented Mayeur as he recognized that this type of relations among EU member countries "make Europe stronger and more united in front of the separatist movements".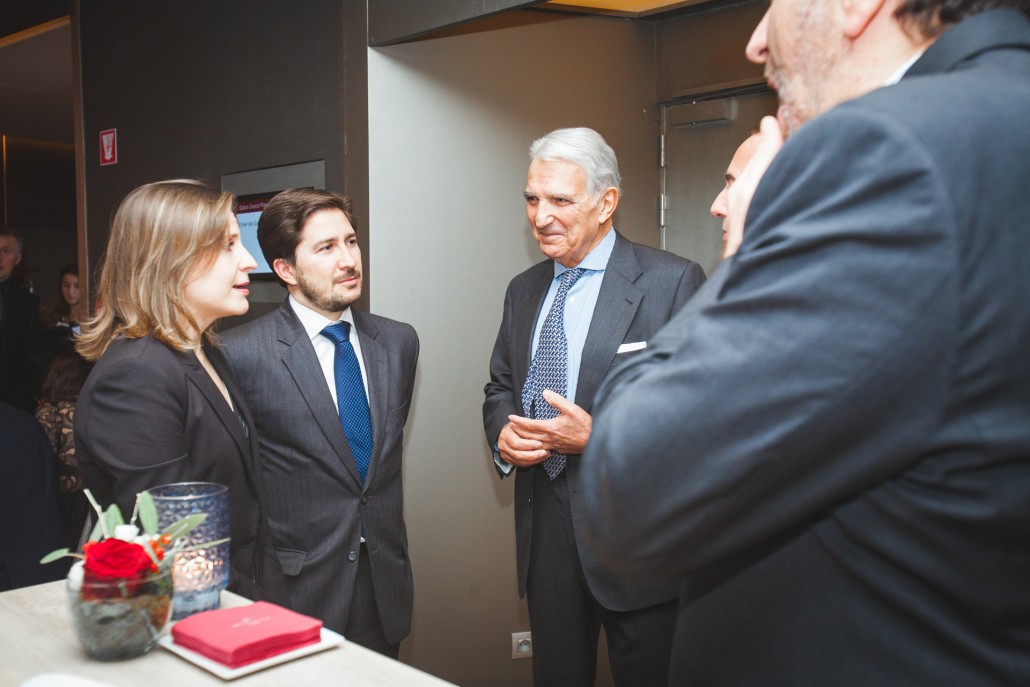 Mayeur also insisted on the existing international presence in Brussels: "this city is an example of the diversity in Europe". For that reason, the Mayor stated that it is necessary, despite adversities, to "look positively to the future".
For its part, and in the same direction, the business representative of the Spanish Embassy in Belgium, Jorge Notivoli, also spoke at the event encouraging the attendees to work together to collaborate in the development of the city, after the negative events in Brussels.
Regarding the Spanish situation, Notivoli commented that the country is economically recovering: "we will reach the levels prior to the beginning of the crisis soon".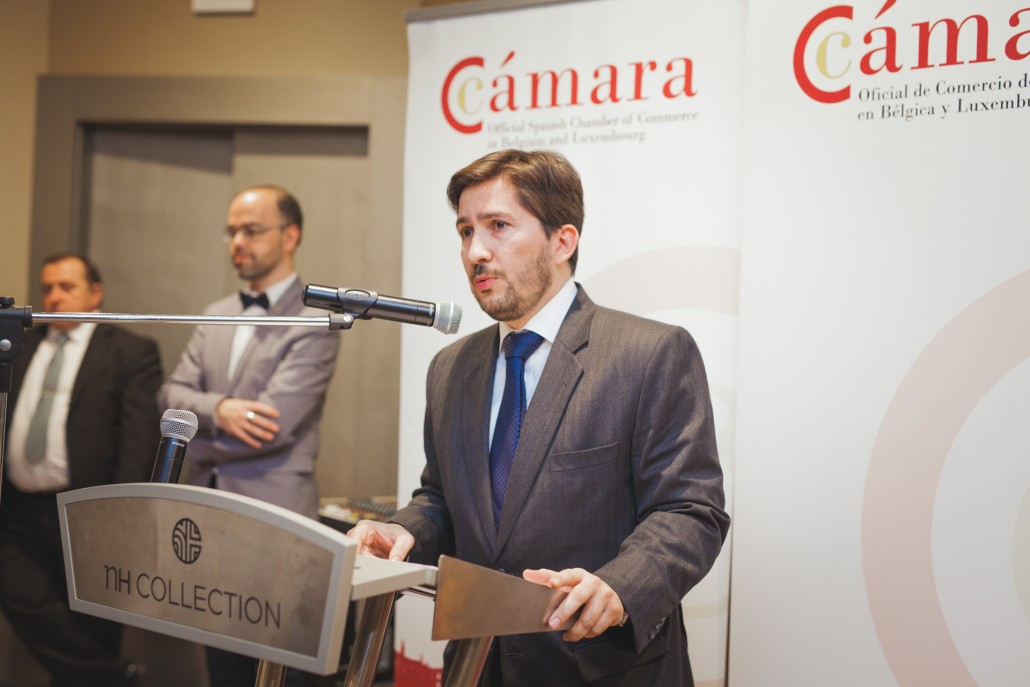 After these speeches, the attendees enjoyed a Spanish haute cuisine dinner offered by the Gastronomic Director of the new restaurant Hispania Brussels, Marcos Morán, who holds a Michelin Star and three "Soles Repsol", served with the Spanish wines of La Buena Vida. Afterwards, Moran and his team presented the Hispania Brussels project, the new Spanish gastronomic restaurant located in the emblematic Sablon neighborhood of Brussels.
The resident group in the Cervantes Institute of Brussels, The New Baroque Times, lived up the dinner with a musical performance. The event finished with a raffle of our associated companies' products and services, for which we thank their collaboration.
We would like to thank all the attendees for joining us.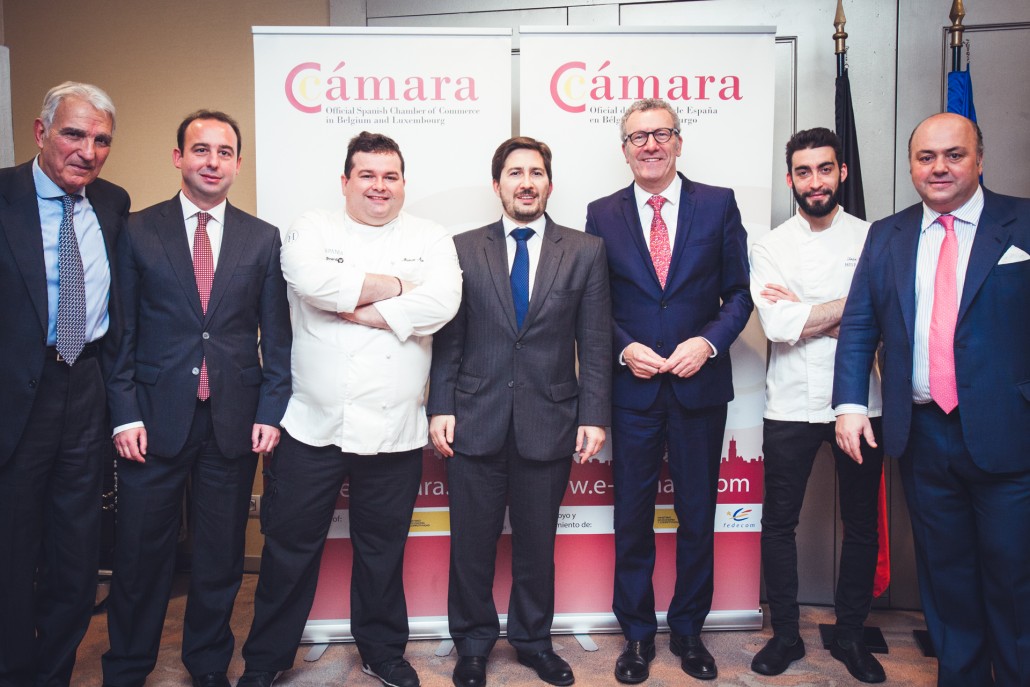 [AFG_gallery id='43']
https://e-camara.com/web/wp-content/uploads/2016/12/CAMARA_WEB-54592.jpg
769
1919
Cámara Oficial de Comercio de España en Bélgica y Luxemburgo
https://e-camara.com/web/wp-content/uploads/2022/05/Camara-logo-web-300x123.png
Cámara Oficial de Comercio de España en Bélgica y Luxemburgo
2016-12-02 13:23:20
2017-11-28 17:07:03
Gala Dinner 2016 | December 1