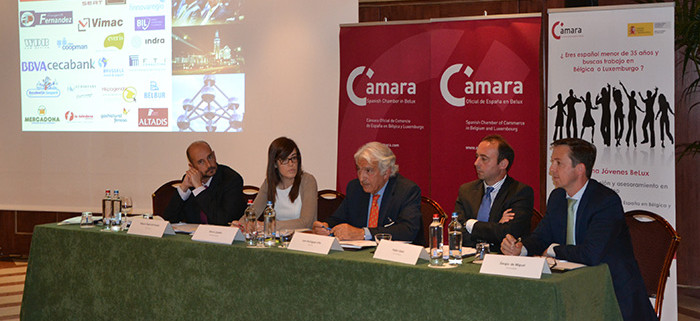 General Ordinary Assembly 2014
On 26 June 2014, the Official Spanish Chamber of Commerce in Belgium and Luxembourg celebrated its General Ordinary Assembly in Brussels.
The President of the Chamber, Juan-Rodríguez Villa, welcomed the members who had attended and asked for a minute's silence in memoriam of D. Ángel Parres Albert, member of the Board of Directors of the Spanish Official Chamber in Belgium and Luxembourg and founder of CITRUS FRUIT Company. The President wanted to acknowledge his work and services offered for this Institution.
The General Secretary, Maria Catalán, then gave a presentation with all the activities organised during 2013. The increase of new members was amazing, as well the participation of the Chamber in International Fairs and the high number of successful  trade accompaniments and missions.
The President reported on the sponsorship of our Chamber in a high-level seminar promoted by the prestigious magazine "The Economist", as well as the collaboration in the Ruta Quetzal 2013 during the stage in Brussels. At last, he reminded the celebration of  the 75th anniversary of the Institution in 2013, which served as a motivation to continue with the organization of the Annual Gala Dinner and the First Edition of the  Company of the Year Award.
The President of the Comission of the Forums and Vicepresident of the Chamber, Pablo López Alvarez, informed about the level and quality of the events promoted by the Chamber in 2013 due to the growing prestige of our Institution and its business forum, which are a clear reference for Spanish-speaking and Spanish people in Belgium and Luxembourg.
The President and General Secretary appreciated the work of the previous General Secretary, Joseba Arriortua, executor of the majority of the activity of the Chamber in 2013.
Later, the Treasurer, Miguel Ángel Arrimadas, presented the balance sheet and income statement of 2013. The treasure had welcomed the good results of the Chamber due to the increase of the activity and the good management of the work group.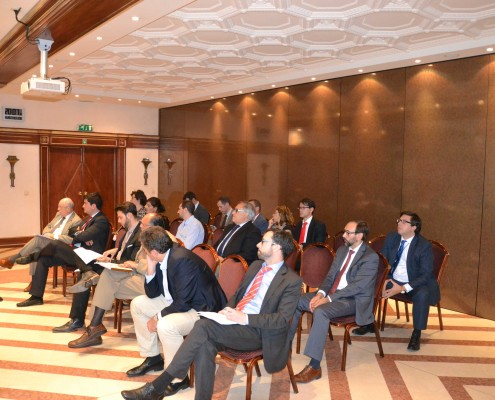 The General Secretary reported on the vacancies for Board Members of the Board of Directors and the applications received. After the presentation of each candidate, the votation took place, being renovated for three years for the following members:
–         Miguel Ángel Arrimadas.
–         Pablo López Álvarez – FTI Consulting
–         David Luengo – INDRA
–         Carlos Rodríguez Cocina – Telefónica
Finally, the President informed about the new Basic Law 4/2014, 1st of April, of the Chambers of Commerce, Services and Navigation and the role of the Chambers abroad, and the Secretary emphasized the good functioning of the Programme Young Belux, which is subsidized by the Ministry of Labour and Social Security and whose aim is to facilitate the insertion of young Spanish people living abroad in the labour market.
https://e-camara.com/web/wp-content/uploads/2015/06/DSC_0996_PRINCIPAL_700px.jpg
349
700
Cámara Oficial de Comercio de España en Bélgica y Luxemburgo
https://e-camara.com/web/wp-content/uploads/2020/04/Logo-Web1-300x115.png
Cámara Oficial de Comercio de España en Bélgica y Luxemburgo
2014-06-26 08:10:52
2016-03-16 14:31:11
General Ordinary Assembly 2014