Luncheon-debate with Cecilia Malmström, European Commissioner for Trade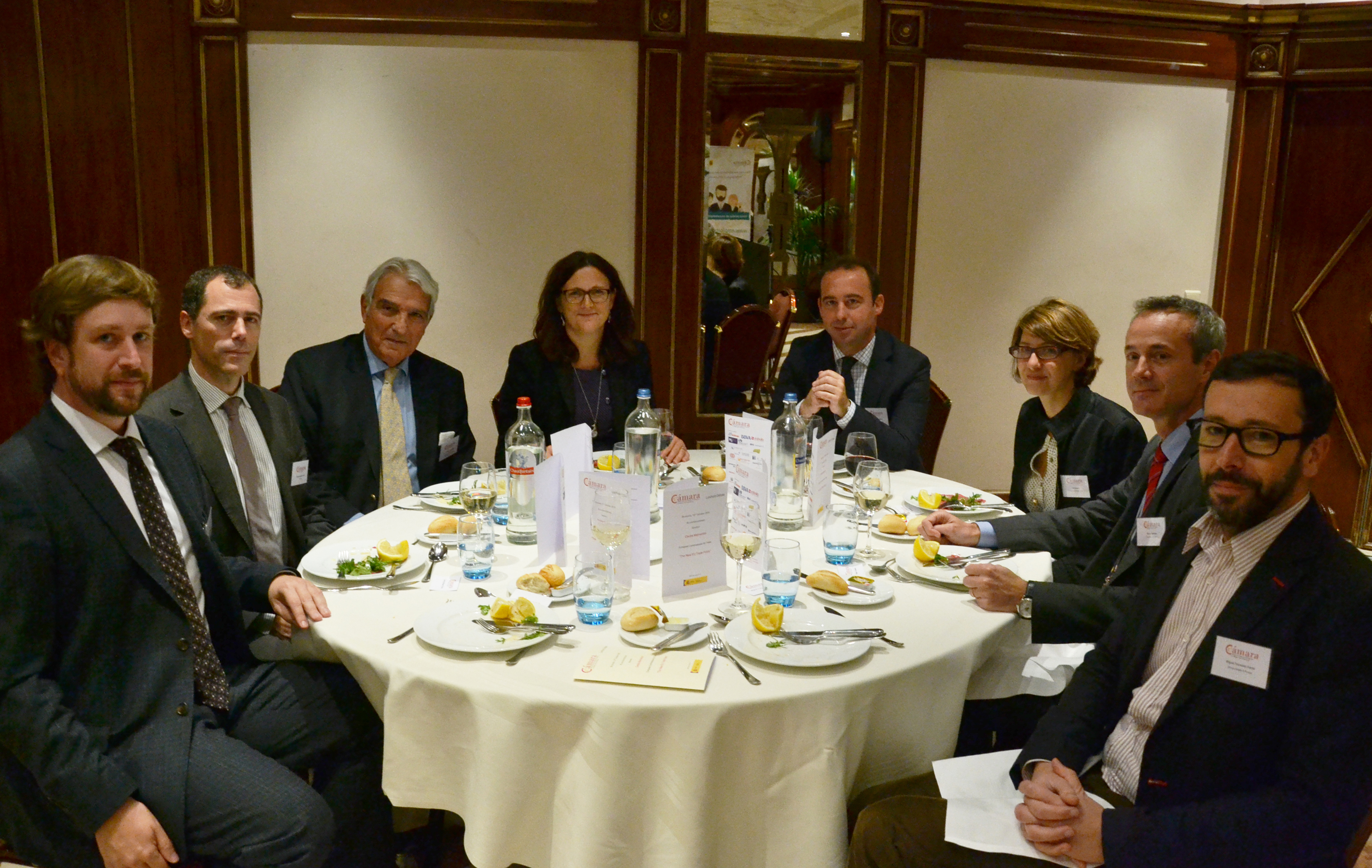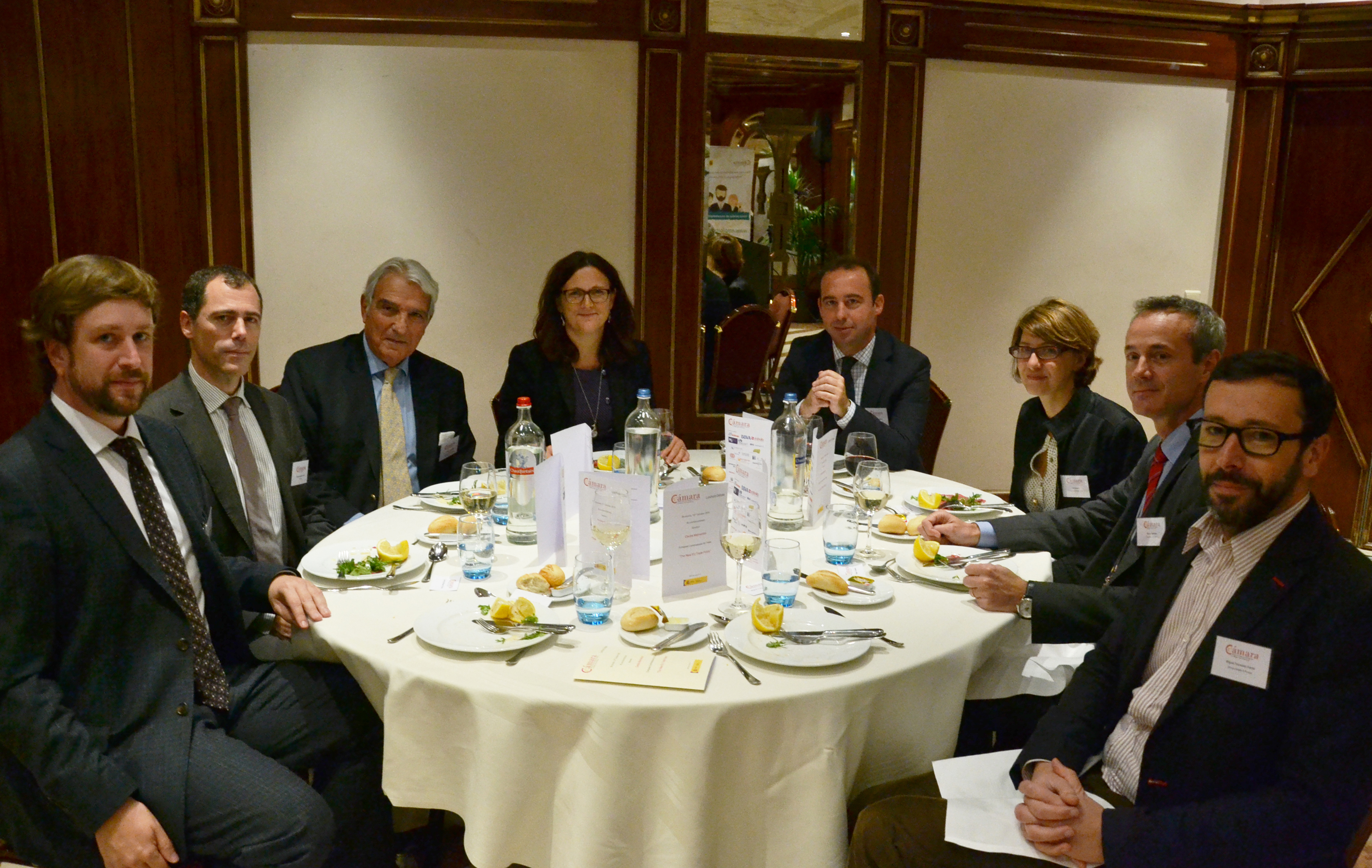 Last Monday, 12 October, the Official Spanish Chamber of Commerce in Belgium and Luxembourg organized a luncheon-debate in NH Sablon Hotel (Brussels) with Cecilia Malmström, European Commissioner for Trade, about "The New EU Trade Policy". The event was attended by European Institutions' representatives, lobbyists, members of the Chamber of Commerce and corporate executives, among other participants.
The event started with the intervention of Juan Rodríguez-Villa Matons, the President of the Chamber of Commerce, who welcomed the attendees and presented the speaker to the audience, going over her trajectory and highlighting her relevant professional experience and her achievements within the Commission.
Malmström firstly presented the New EU Trade Policy, pointing out that it is a new approach of approximation to international trade relations that would go further in order to reflect the values of the EU and focus on the elimination of trade barriers and trade tariffs.
During the second part of her intervention, the speaker focused on the Transatlantic Trade and Investment Partnership (TTIP). She described it as "necessary and vital" for the relations between the United States and the European Union, as it would be the "ability to foster and promote the values that both sides of the Atlantic share". She would also like to emphasize that the Agreement would ensure European citizens, their food security, their education and health system and the environmental protection at all times.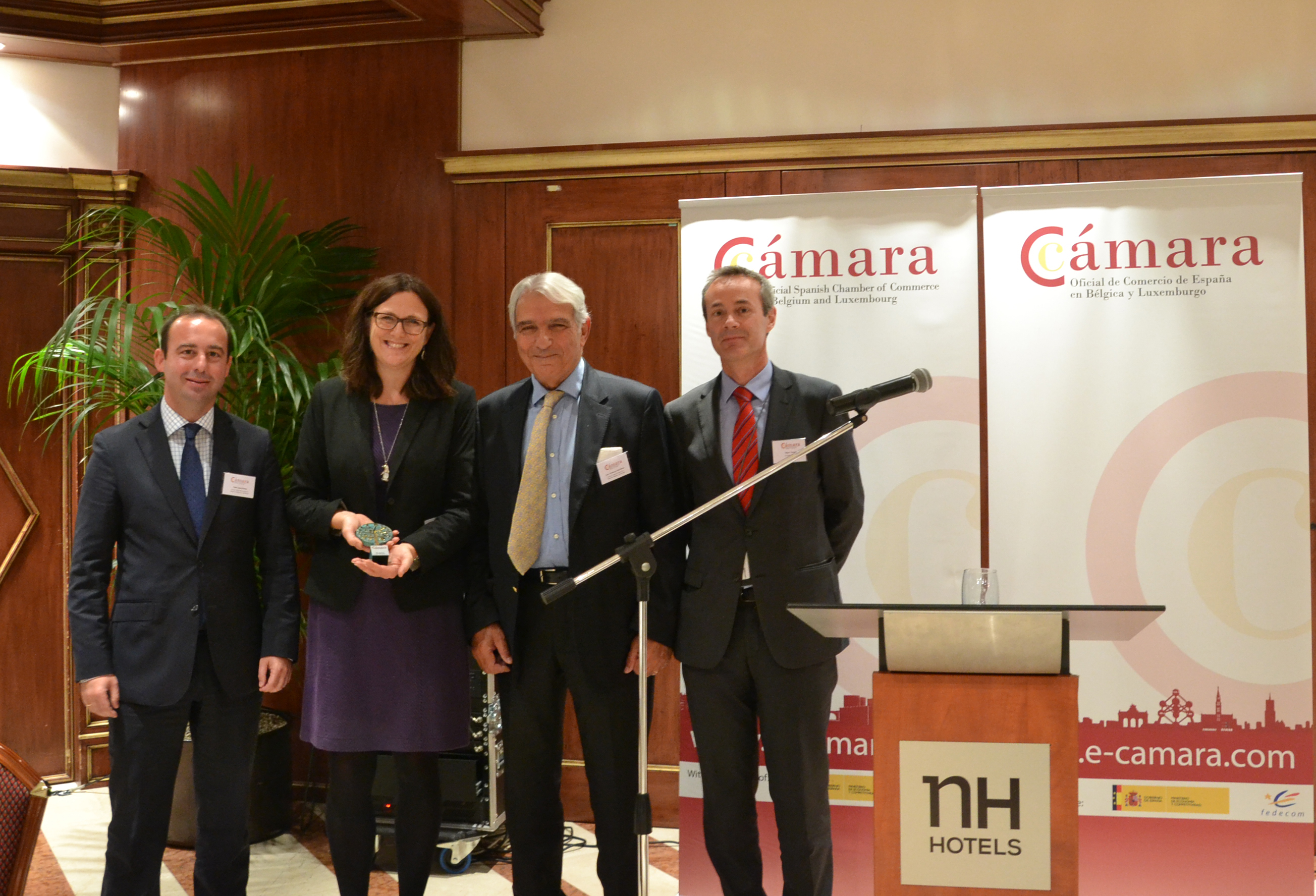 Finally, Malmström mentioned the numerous agreements the European Union maintained at the level of trade in order to also highlight those that should be refreshed or developed with key states in Southeast Asia or Latin America.
After the presentation there was question time. The attendees raised numerous doubts to the Commissioner, concerning on the protection, transfer of data and the development of potential and new commercial agreements between India and the EU, and China and the EU, which she responded to in detail.
The event, sponsored by "La Buena Vida", ended with the delivery of a gift to Cecilia Malmström by the Chamber of Commerce in gratitude of her collaboration with the institution.
[AFG_gallery id='13']
https://e-camara.com/web/wp-content/uploads/2015/10/DSC_0188-e1444722867861.jpg
1488
3400
Cámara Oficial de Comercio de España en Bélgica y Luxemburgo
https://e-camara.com/web/wp-content/uploads/2020/04/Logo-Web1-300x115.png
Cámara Oficial de Comercio de España en Bélgica y Luxemburgo
2015-10-15 09:39:47
2016-03-17 10:39:15
Luncheon-debate with Cecilia Malmström, European Commissioner for Trade